Download your free Erb's palsy guide now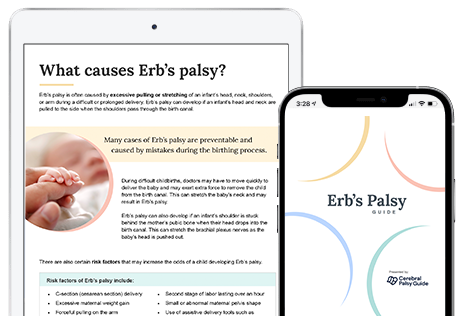 Download My Free Guide
SECURE SUBMISSION
The free guide includes:
Causes and symptoms
Learn what causes Erb's palsy and how the disorder affects a child's body.
Treatment & therapies
Discover what types of therapy and surgeries are available for children with Erb's palsy.
Support and resources
Find out how you can get emotional support and financial assistance for your child's birth injury.
Erb's palsy occurs in 0.9 to 2.6 per 1,000 live births, or nearly 12,000 cases per year. It's most common in larger infants who need to be pulled out during delivery because they're stuck.
Our legal experts are here to answer any questions.