Thank you for connecting with us!
Once you download your free guide, a member of our team will reach out to you to see if we can answer any questions you may have about a Erb's palsy diagnosis.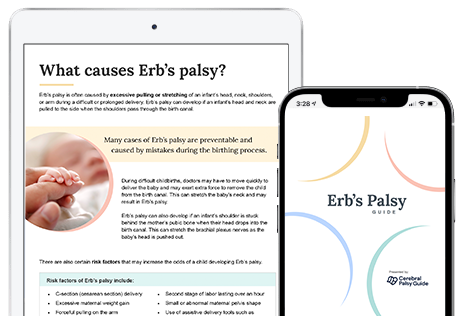 Our guide will help your family learn more about Erb's palsy symptoms, diagnosis, prognosis, treatment options, and more.
From there, one of our Patient Advocates will call to answer any additional questions you may have about Erb's palsy and your child. We can connect you with treatment, legal, and emotional support resources to help your family.
Helpful resources
In addition to legal aid, we have several resourceful pages to help your family gather important information about Erb's palsy.
Our legal experts are here to answer any questions.